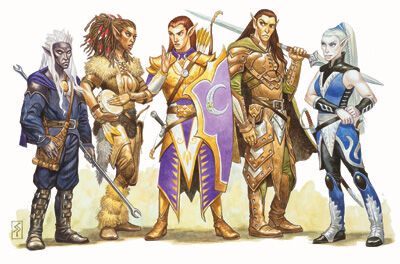 Moon elves are the most common sort of elves in Faerûn. Also called silver elves, they have fair skin (sometimes tinged with blue) and hair of silver-white, black, or blue. Their eyes are blue or green, with gold flecks. They are the elven subrace most tolerant of humankind, and most half-elves are descended from moon elves.
The description for the moon elf subrace matches the default description of the elf race.
+2 Dexterity, -2 Constitution.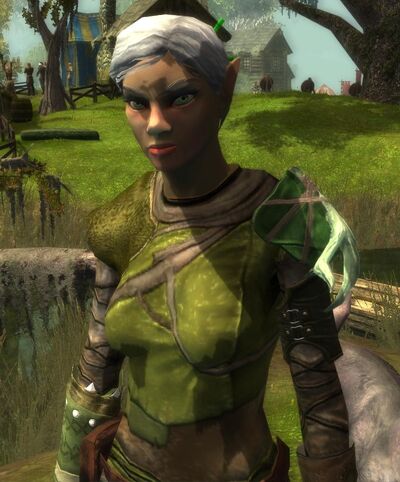 Size: Medium
Favored class: Wizard. A multiclass elf's wizard class does not count when determining whether she takes an XP penalty for multiclassing. Wizardry comes naturally to elves - indeed, they sometimes claim to have invented it, and fighter/wizards are especially common among them.
Neither NWN nor NWN2 include languages.
Community content is available under
CC-BY-SA
unless otherwise noted.